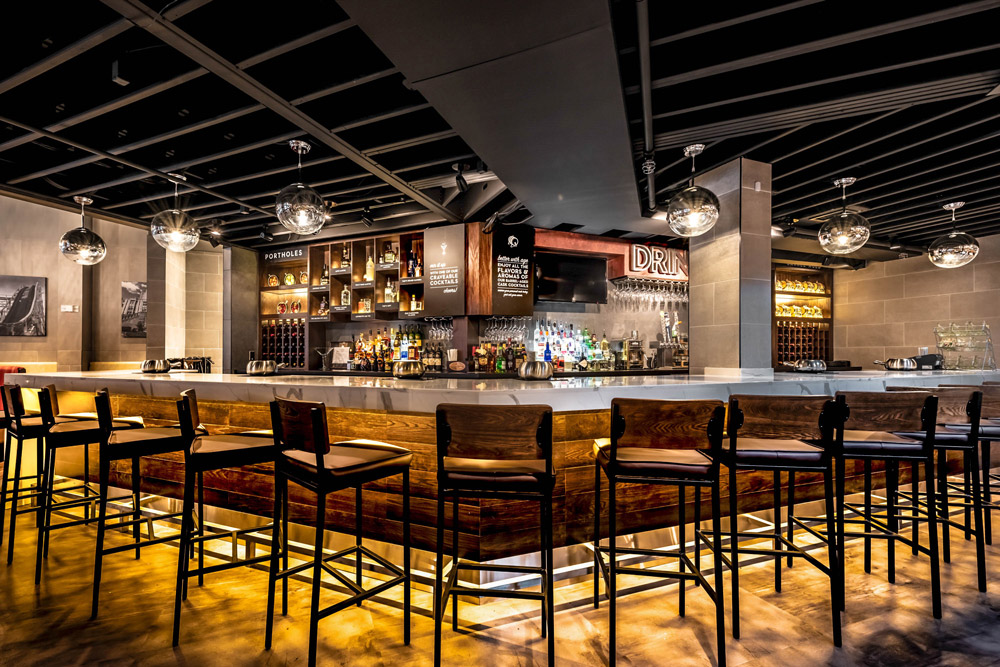 Why The Melting Pot Is a Great Opportunity for Experienced Restaurant Operators
With its unique concept and proven business model, The Melting Pot is an enticing prospect for experienced restaurant operators.
The Melting Pot stands out as a unique and appealing franchise opportunity for experienced restaurant operators who are looking for a new and exciting way to scale their business and build wealth. Due to the brand's strength, there are a number of reasons why someone would choose to add The Melting Pot to their portfolio.
Established Brand & Unique Concept
The Melting Pot, which is backed by restaurant management company Front Burner Brands, was first opened in 1975 in Maitland, Florida. In the 45-plus years since its inception, the franchise has become well-established and succeeded in making a name for itself as a leader in the experiential dining segment. The Melting Pot will appeal to experienced operators who are looking for something new and exciting, as the restaurant specializes in offering a unique dining experience that focuses on fondue, which The Melting Pot CEO Bob Johnston says is just one of the brand's many selling points.
"One of the great strengths of The Melting Pot is the unique selling proposition of the brand," says Johnston. "We are the only brand that exists in the fondue category. We're completely different from virtually anybody else."
As of April 2023, there are 97 Melting Pot restaurants and counting across the U.S. and Canada.
Proven Business Model
The Melting Pot operates a successful business model that has been fine-tuned over the years. The restaurant offers high-quality food, attentive customer service and an interactive dining experience where guests cook and eat their food right at the table. Because of this, The Melting Pot is more than just a place to eat. This business model has helped differentiate The Melting Pot from other restaurant chains and has made it a popular choice for special occasions, such as birthdays and anniversaries.
"The Melting Pot experience is as much about what's going on around the fondue pot as what's in the fondue pot," says Johnston.
Additionally, the franchise also offers a range of products, such as gift cards and cookbooks, which can be sold at retail and provide an additional revenue stream.
Training and Support
As a franchisor, The Melting Pot offers franchisees extensive training, guidance and ongoing support. Owners and operators will receive assistance with all necessary restaurant training, as well as site selection, restaurant design and construction, marketing, research and development, and ongoing operational support.
In fact, The Melting Pot leadership team, headed by Bob Johnston, understands exactly what it takes for franchisees to be successful. Johnston helped his two older brothers open and run the very first Melting Pot franchise more than 35 years ago and has played a key role in growing the brand into the successful franchise network it is today.
"We make restaurateurs out of franchisees," said Johnston. "Some of our most successful franchisees were not in the restaurant business before. We have an enormously talented team of more than 50 people at the franchisee support center whose job is to help train franchisees in a myriad of different areas. Because if they're successful, we're successful, too."
Growth Opportunities
The Melting Pot continues to expand and is actively seeking franchisees in new markets, having seen significant growth in the last two years. In fact, in 2022, at least 74 Melting Pot restaurants set all-time sales records. From its unique fondue concept to its focus on providing an interactive dining experience, The Melting Pot has found its niche in the competitive restaurant industry and has created strong brand recognition and a well-established franchise network.
For experienced restaurant operators, there's never been a better time than now to add The Melting Pot to your portfolio, as the brand is in a growth phase, and is planning to reach 125 open locations by 2026.
The total investment necessary to begin the operation of a Melting Pot restaurant franchise ranges from $1.3–$1.5 million.
Ready to Start Your
Journey to Owning a
Melting Pot
Fill out this information to schedule a discovery call